Van Dyke Public Schools – 2008 Pre-Bond Planning & Bond Campaign
Van Dyke Public Schools
23500 MacArthur
Warren MI, 48089
Contact:
Joe Pius, Superintendent (586.758.8333)
Ed Fuhs, Director of Operations (586.758.8372)
Cost:
$62.6 Million
Bond Passage Date:
May 6, 2008
Construction Manager:
Barton Malow Company
Pre-Bond Planning
The district engaged PARTNERS in Architecture, PLC to help them explore the possibility of undertaking a bond initiative for improving their facilities. PARTNERS assisted the district in establishing the overall process for soliciting community input and assessing the conditions of the existing facilities. PARTNERS led this community-wide effort which involved parents, teachers, Board of Education members, administrative staff, as well as other representatives from the community. Several visioning sessions were held to gather input and discuss possibilities regarding facility and program needs. Members of the PARTNERS team were involved with all sessions and sub-committees to provide professional guidance and aid in the discussion and brainstorming of ideas. This process was extremely collaborative and garnered grassroots support from the beginning.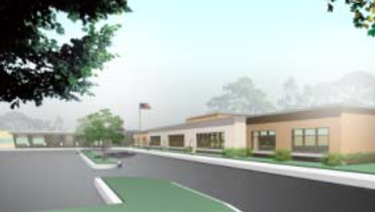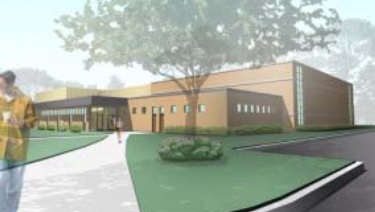 The district was facing declining enrollment as well as too many facilities to efficiently operate. The PARTNERS team performed a detailed evaluation of the existing facility conditions, reviewed options for and confirmed the current elementary grade structure and determined the most cost-effective improvement strategy to accommodate their current and projected future enrollment. This information was assembled and presented to the district arming them with the necessary information to make informed decisions. This effort resulted in true district-wide improvement efforts which consolidated the (6) elementary schools down into (3) as well as significant improvements to the high school and middle school. The (3) remaining elementary schools received building-wide upgrades and substantial additions, which will ultimately reduce the district's overall operational costs. The bond projects are summarized below:
Lincoln High School - Redevelop the entire campus, new specialized Career Technology Building, numerous additions, renovations and educational program analyses
Lincoln Middle School - Create building identity / secure entry, redevelop existing site circulation and numerous interior renovations
Lincoln Elementary - Create new building identity / secure entry, complete redevelopment of site and building, expand building footprint to increase student capacity, major renovation of entire interior of existing building
Carlson Elementary - Redevelop existing site circulation, secure entry and numerous interior renovations and additions to increase student capacity
McKinley Elementary - Redevelop existing site circulation, secure entry, demolish nearly half of existing building due to age, construct new classroom addition and numerous interior renovations and other additions to increase student capacity
Washington Elementary - Building to be closed upon completion of Lincoln Elementary
Harding Elementary - Building to be closed prior to bond vote
Kennedy Elementary - Building to be closed upon completion of Carlson & McKinley Elementary buildings
At the completion of the pre-bond planning effort, the program received approval by the Board on October 15, 2007 and was then presented to the State of Michigan and approved to be on the May 6, 2008 ballot.
Bond Campaign
Van Dyke Public Schools, PARTNERS and the construction manager provided an aggressive campaign to educate the local citizens of need for the passage of the bond. PARTNERS attended public functions to provide support for the district as well as created bond literature, graphics, basic conceptual building renderings and numerous other efforts to ensure that the public was informed prior to the bond vote on May 6, 2008.