Breaking Ground for Community Centered Branch Library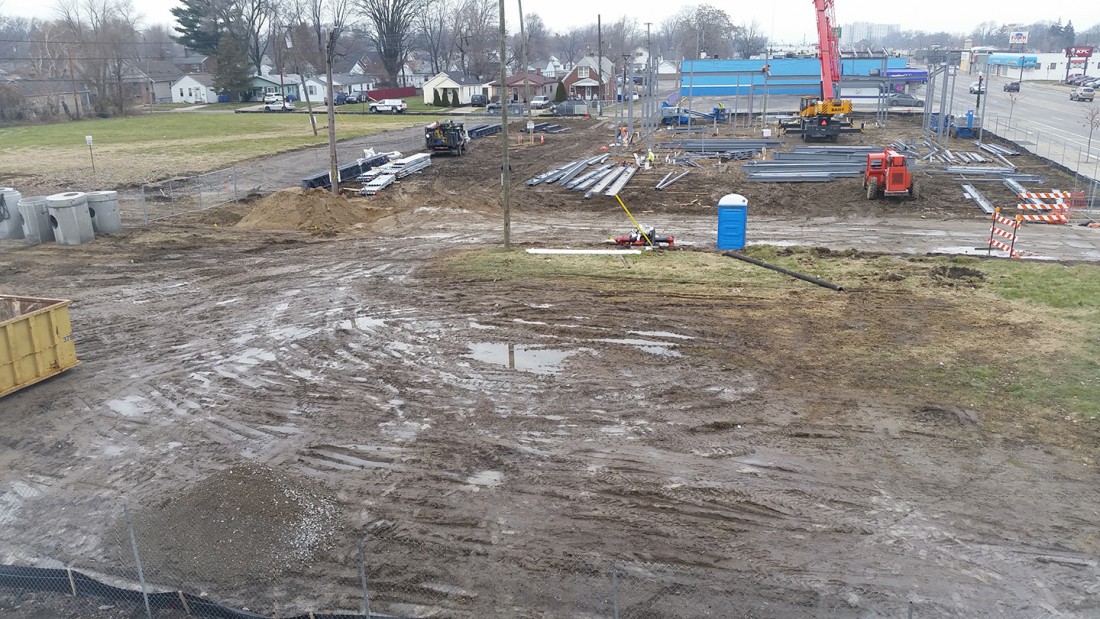 Warren, MI (Oct 2018) – The City of Warren broke ground for a PARTNERS in Architecture designed, community-focused branch library as part of the development of a City Center-South complex. The Warren Public Library system began construction of a new library to replace the Maybelle Burnette Branch Library, which is one of four libraries in Warren.
The new facility replaces and doubles the space of the current 6,069 square foot facility with a twenty-first century, state-of-the-art building, which will also include a police mini-station and City Hall annex.
The growth in new square footage will allow for a multi-purpose room, to be utilized for adult and children's programs, and serve as a community meeting place for various city groups and organizations. Additional space will allow for a computer lab and study room to meet the needs of the local community and residents of Warren. Improvements facilitate better public services, provide a wider range of patron seating plus more engaging spaces for children and teen library areas.
The design provides a multi-purposed building that welcomes patrons with an at-grade level entry to better allow access for all community members. Services on site will include WiFi hot spots, meeting availability with City of Warren officials and 24/7 availability of two police officers.
This project continues PARTNERS in Architecture's design for Warren Public Library improvements, which included the well-received expansion and modernization of its Dorothy Bush Branch that opened last year. Construction of the new Burnette Branch Library will be completed October 2019.